Hi,
I'm Macca, the Scottish Terrier. My real lname is Mactavish but everyone calls me Macca.
I Live and play in Brisbane, Australia. The following are a few pictures the boss took of me playing with my ball. If you like them, I'll try to get him to put them into a screen saver for you.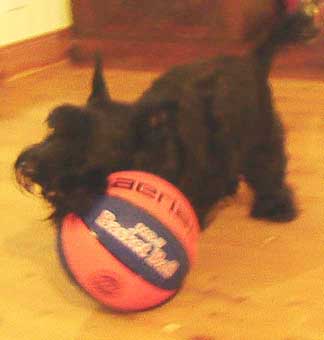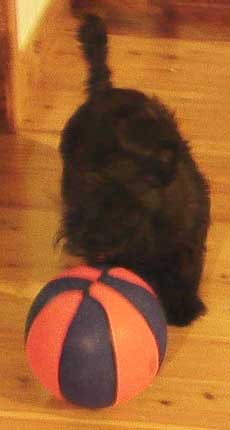 Here I am just rolling and steering my ball around th house. In the second picture I am rolling the ball with my nose!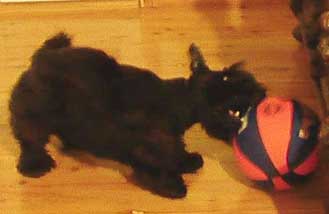 We scotties have a good set of curved teeth. After all we were originally small game hunters.
Every now and again I have to give that ball a chomp or two just to let it know that I am the boss!
Why not check out the Play for Free Casino. They have a good selection of real casino games for free!